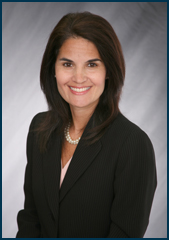 NANCY J. CHAMIDES, ESQ.
WHAT I DO With more than 25 years of experience as a real estate lawyer, I recently opened my own practice "Landlord Legal P.A." handling landlord/tenant matters and other general real estate issues. I advise commercial and residential landlords regarding recovering possession and pursuing monetary damages.  I am directly involved in the entire eviction process from filing the complaint through completion.  I also represent individuals, developers, lenders and businesses in transactional work including sales, purchases and the financing of real property.
MY BACKGROUND Originally from Philadelphia, in 1990, I earned a degree in Finance from Rutgers University, School of Business. I graduated magna cum laude with a minor in Chinese. In 1993, I earned a law degree from The Benjamin N. Cardozo School of Law in New York City. While attending law school, I studied international business law at The University of Hong Kong School of Law. I also interned for a bankruptcy judge in the Southern District of New York and was a member of Law Review. After graduation, I became a member of the New York and the New Jersey Bar. I then joined a mid-size law firm in New York City and worked in the firm's real estate practice group where I specialized in representing domestic lenders in the financing of large commercial real estate projects. After moving to Florida in 2001, I became a member of the Florida Bar and continued to practice real estate law.